Coronavirus (COVID-19) Update
The RASC-AL Program team has been closely monitoring developments of the novel coronavirus (COVID-19), and are aware that many of your universities have restricted or suspended physical access to campuses that may impact your team's ability to build the Moon to Mars Ice & Prospecting (MMIP) Challenge systems as proposed.

The 2020 Moon to Mars Ice and Prospecting Challenge has been rescheduled for August 31 - September 3, 2020. Teams' Technical Reports are due on August 16, 2020. More information has been communicated directly to the finalist teams.
ANNOUNCING THE 2020 MOON TO MARS ICE & PROSPECTING CHALLENGE FINALISTS
California Polytechnic State University
"Sub-lunar Tap Yielding eXplorer (STYX)"
Advisor: Peter Schuster
---
Colorado School of Mines
"Drilling Rig for the Exploration and Acquisition of Martian Resources (Team DREAMR)"
Advisors: Angel Abbud-Madrid, Mark Florida, Deep Joshi
---
Massachusetts Institute of Technology
"HYDRATION II – High Yield Dihydrogen-monoxide Retrieval And Terrain Identification On New worlds II"
Advisors: Jeffrey Hoffman, Olivier de Weck, Martin Culpepper, Herbert Einstein, Michael Hecht
---
Northeastern University
"Northeastern University Probing Regolith and Ice-Extracting System for Mars and Moon"
Advisor: Taskin Padir
---
Stevens Institute of Technology
"Extraterrestrial Robotic Ice Collector"
Advisor: Eric Williams
---
Texas A&M University
"DRilling and Extraction Automated System (Dreams)"
Advisors: Eduardo Gildin, Robert Skelton, Sam Noynaert, George Moridis
---
University of Tennessee, Knoxville
"This is Now a Drill (TINAD)"
Advisor: Subhadeep Chakraborty
---
University of Southern California
"Trojan H2O Extraction System & Evaluation of Underground Surfaces (THESEUS)"
Advisor: David Barnhart
---
University of Virginia
"Laser-based Extraction of Subterranean Lunar/Martian Ice (LESLI)"
Advisor: Mool Gupta, Tom Green
---
Virginia Polytechnic Institute and State University
"Aqua Recirculating Integrated Upheaval System (AQUARIUS)"
Advisors: Kevin Shinpuagh
Sign-Up for Challenge Updates
---
Day 1 of 2019 Competition

---
Day 2 of 2019 Competition

---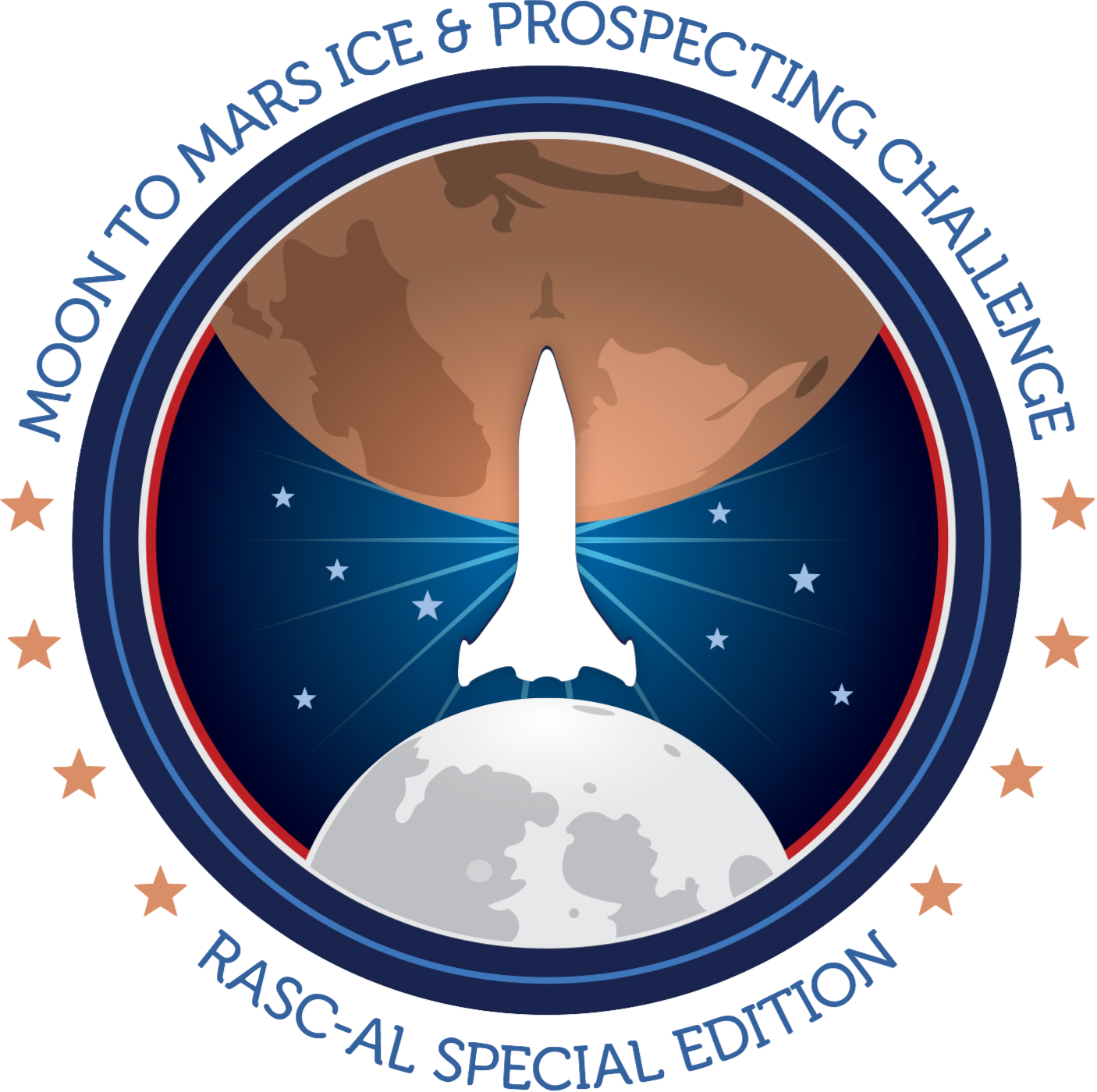 ---
RASC-AL program staff will respond to questions presented by eligible student and faculty from accredited colleges and universities in the United States (and international team participants formally affiliated with a US-based university team).